THANK YOU for attending the Spaghetti Western Dinner Fundraiser and for your interest in The Darrwin Chronicles. We truely appreciate your support!
Following the dinner, you can download your FREE Music Sampler here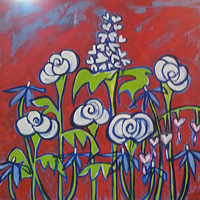 VirtuallyAudio.com appreciates the one-of-a-kind oil painting donated by Tennile Rose Will for the main draw.
Visit rosewillgallery.com to learn more about the studio.