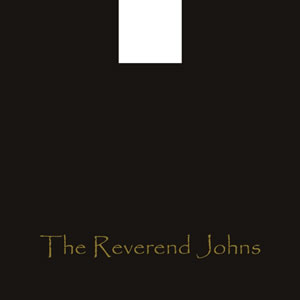 Injected with its frontman's love of the sound and production of northern soul and augmented by a talented team of musical side-men, as well as Sharkey's own prowess on guitar, The Reverend Johns, with its versatile horn section and locked funky groove, return us to the days of Curtis Mayfield, The Average White Band and the Tower of Power where rock, soul and funk mixed and the result was heavenly music.
Track Listing
1. Preacher
2. And I Love You
3. Beautiful Mystery
4. Why She Cries
5. Reach Out
6. I Don't Mind the Rain
7. Watching Every Move
8. Sit Next To Me
9. A Man of a Million Regrets

CD: $12.99 USD
$10.00 – MP3 Download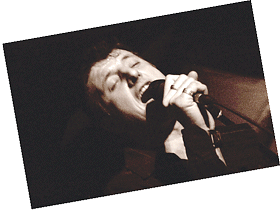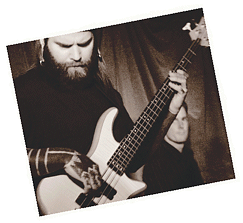 The Journey of John Sharkey and The Reverend Johns
Born in the city of Edinburgh, Scotland, young John Sharkeyís musical career was started when a favourite uncle presented him with a rather arcane instrument known as a banjolele used by British Music Hall performers.
By the age of nine, John had traded in his first instrument for a guitar. At sixteen he had put together a band performing Mersey beat standards and current British ëtop of the popsí hits. All this while John bought the records by artists associated with the burgling Northern Soul scene and kept his ear tuned to the pirate radio stations that floated offshore such as the famous Radio Caroline.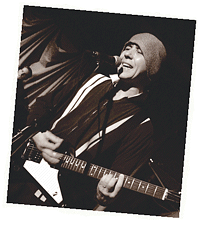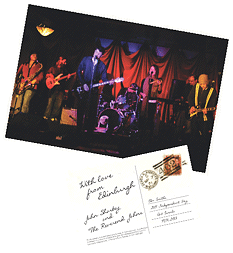 Through this underground medium John was seduced by the sweet sounds of Marvin Gaye, Wilson Pickett and especially the smooth voice of the future reverend, Al Green.
When John and his family packed up their bags and moved to the colder climes of Canada, he took his new found musical heritage along with him and soon attracted other like-minded musicians who shared his passion for this vibrant music style.
Over the next few years he assembled a crack group of players featuring both keyboards and a horn section with whom John penned a number of thumping and grooving tunes inspired by his musical R&B mentors, and the current band was born.
In your hands you have the ëproof of the puddingí of a CD that contains over two decades of a dedication and a passion for a genre of music that has carried the nick name of what has always described it so well, Soul Music.
Ladies and Gentlemen, we give you The Reverend Johns.
"Many thanks to all who made this
recording possible." — J.S.
John Sharkey: Vocals, Guitars, Bass,Keys, Programming and Drums
K.B. Bradley: Guitar
Buno Greco: Bass
Kris Hansen: Trumpet
Elena Kapeleris: Sax
Scot Kelly: Drums
Jamie Rhoddy: Bass
Adam Tune: Drums
Chris Williams: Keys
All songs written by John Sharkey
Produced and Engineered by Taras Petryk
Recorded at Taras Petrykís studio and Studio de Sharkey, Toronto 2010
Mastered by Taras Petryk and Roman Ricco
Photography: Kylah McGlade
Package design: Craig Norris
Manufactured and Distributed by VirtuallyAudio.com